937-498-2161
info@woco-k12.org
Our Mission Statement
"To provide school districts with information systems and resources that exceed expectations through a customer focused attitude, anticipating needs, and supplying technologies that support district goals."
The WOCO Team
At your service!
Donn Walls
Director
Donn has been involved in educational technology since 1990. He was a district technology coordinator for 8 years and served as WOCO tech manager for 12 years before becoming director in 2010.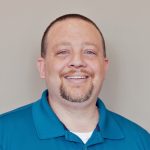 Mike Wagner
Systems Manager
Mike is our Systems Manager, and has been with WOCO since 2001. He has an extensive background in Cisco, Microsoft and VMware. Mike is in charge of datacenter operations, implementing new technologies, and assisting our districts in all aspects of technology. http://lnked.in/mlw1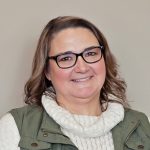 Mandy Alexander
EMIS Manager
Mandy is WOCO's EMIS services Mgr. With over 20 years of EMIS experience, she enjoys the challenges and problem solving involved in reporting. Prior to WOCO she served in the Triad and Urbana districts. Serving others is her passion.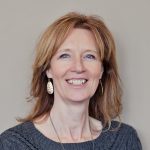 Julie Ellis
DBA/Student Services Manager
Julie is our Database Administrator and the Manager of Student Services. Julie served as a district Technology Coordinator when she joined WOCO in 2001. She enjoys creating custom extracts/reports to fill requests by the district for third party applications. Julie also supports the ProgressBook suite of applications and server environments.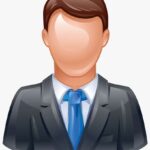 Blake Gratz
Junior Systems Administrator
Blake started at WOCO in April of 2021. In his previous position at EMI Corp., Blake handled the day to day aspects of servers and end-user support. Blake currently assists with server support here at WOCO, in addition to phone system changes.
Deb Meyer
Fiscal Support/Fiscal Officer
Deb is WOCO's Fiscal Support/Fiscal Officer. She came to WOCO in 2016 with 25 years of experience as a Treasurer in a local school district and was instrumental in converting WOCO districts to eFinancePlus.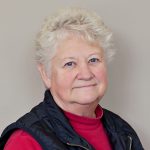 Pam Mohler
EMIS Support Specialist
Pam has been at WOCO for 16 years and was a district EMIS coordinator for 6 years. She is a wealth of knowledge about the constantly changing EMIS reporting requirements.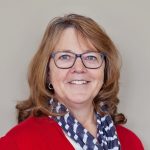 Beth Shreve
EMIS Support Specialist
Beth is one of our EMIS Liaison and has been with WOCO since 2012. Prior to WOCO, she worked at a member school for 6 years. Beth enjoys working with the EMIS coordinators to trouble-shoot the district data for accurate reporting. EMIS is constantly changing and she likes to be challenged by learning the new updates.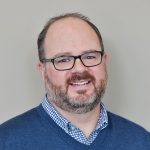 Jay Wentz
Student Services Support Specialist
Jay served as a technology director in member school districts for 13 years and uses his extensive technical knowledge to provide our GradeBook and SpecialServices customers with excellent service. He also assists the technical department on special projects when needed.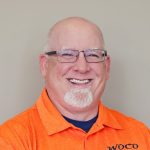 Andy Kemmer
Student Services Support Specialist
For over a decade Andy has been working with school staff at all levels. His specialties are the StudentInformation and DataMap applications. Andy also possess a high competency with the GradeBook application. Please contact Andy for any Student Services related questions or issues.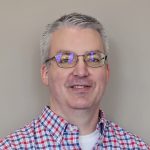 Michael Moeller
Network and Voice Engineer
Michael has worked in both higher education and K-12 environments. At WOCO, he provides support for VOIP, Email and web filtering, and general network services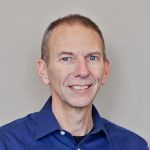 Dave Bollheimer
Fiscal Support Specialist
Dave has over 32 years of experience in school finance, nearly 30 of those years at Treasurer. He worked many years on state software. He also has experience with eFinancePlus (eFP). His former district was converted in the first round and went live on the software in January 2017. Dave provides support to our districts on both eFP and state software.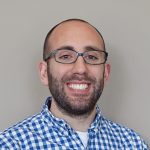 Andrew Sanford
Fiscal Support Analyst
Andrew leads the Fiscal Services Team for WOCO supporting eFP and State Software. Prior to being at WOCO, Andrew worked for a district in the Treasurer's Office.
Services
How do we make it all happen?
Technical Services
Providing highly available Internet services and supporting district technology needs in many areas such as WiFi, content filtering, firewalling, Virtual server hosting, offsite storage, and network design
Fiscal Services
WOCO provides training and support to it's member school districts in the areas of accounting, payroll, inventory and support approved State of Ohio software packages as well as EFinance PLUS ERP software
EMIS
Supporting software and reporting procedures to deliver on time and accurate reporting to ODE.
Student Services
Supporting the many aspects of student information systems to assist schools with grade books, attendance, course scheduling, discipline and many others
Contact
Please contact us at anytime
129 East Court Street, Sidney, Ohio 45365
info@woco-k12.org
937-498-2161